Compatible with Nikon digital cameras : D600, D40, D40X, D50, D60, D70, D70s, D80, D90, D7000, D5000, D5100, D3000, Coolpix 8400, 8800, P6000, P7000, P7100, Nikon 1 J1/V1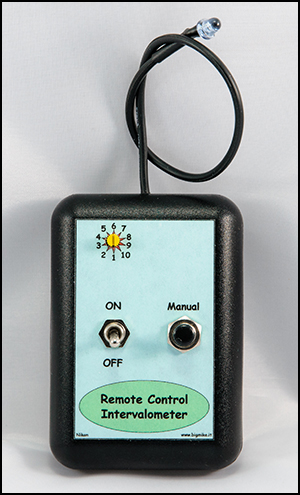 Works like a normal Nikon ML-L3 remote control, with a manual push button you can trigger the camera up to 10-15 meters. The maximum distance depends on the ambient light.
New function: keeping the push button pressed it is possible to shoot continuously with no pause.
Intervalometer : this function permits to shoot at pre-programmed intervals. Turn the remote control on, set the timer and the camera will be automatically triggered at regular intervals (the time between two shots is regulated with a rotary switch).
The new MK II version offers 30 different time intervals (3 memory banks with 10 intervals each)
Memory bank 1 : 0.5, 1.0, 1.5, 2.0, 3.0, 4.0, 5.0, 6.0, 8.0, 10.0 seconds
Memory bank 2 : 12, 15, 20, 25, 30, 35, 40, 45, 50, 55 seconds
Memory bank 3 : 1.0, 1.5, 2.0, 2.5, 3.0, 4.0, 5.0, 6.0, 8.0, 10.0 minutes

Memory bank selection : just move the internal jumper to the preferred position


The jumper
The back label shows all the time intevals and the jumper position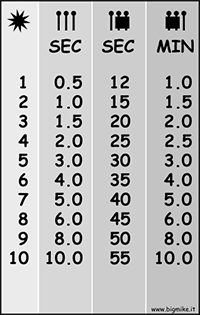 The label
These timings and the operation method are not suitable for astrophotography. Take a look at this page: intervalometer comparison to compare the two intervalometers.
NOTE: is it possible, upon request, to program the intervalometer with different times (not more than 30) at no extra cost. This implies a delay before shipping (3-5 days). Please contact me before purchasing.
Works with a 9V battery (alkaline or rechargeable). The battery is not included. Autonomy 50-100 hours.
Dimensions : 80 x 55 mm approx. Thickness : 25 mm(box), 40 mm maximum (height of the power switch)
10 Day Money Back Guarantee Policy
If for any reason you are unsatisfied with your purchase, you have 10 days from the date the item was received to return it for a full refund of the purchase price without s/h.
Refunds are offered minus s/h providing the item is in brand new condition, has not been used and is still resalable.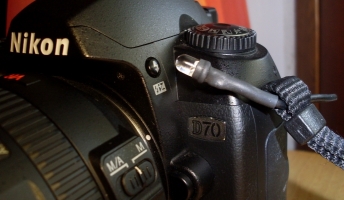 Samples

Photos and time lapse movies created using the intervalometer

Pricing info

Updated May 2023
Please note: starting from 2020 I mount the intervalometer only upon request. Please contact me to know if the components are still available and the estimated time for the assembly. Thank you.
If you want to buy a fully assembled and tested intervalometer, send a message to :